Well, it seems a little early, but they're here… Barry's new book, Boy Toy, is in stores now!
Also in stores now is the new Fanboy paperback! It's beautiful, with a gorgeous metallic blue cover. (Don't worry — they didn't touch those lips we love so much. They just improved 'em.)
Check out this shot from a cell phone camera at a Barnes and Noble: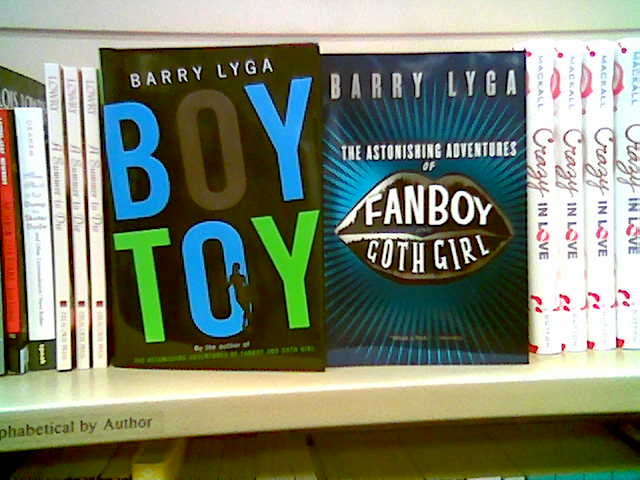 If you've been wanting to read Fanboy, check out the paperback. Same story, new awesome cover, less bucks!
And if you've already read Fanboy and you've been waiting for something new… Be sure to check out Boy Toy! If you want to comment on Boy Toy, visit Barry's website.